APPLY FOR THE SUMMER SESSION OF THE LOTTE LEHMANN ACADEMY
> Go straight to the application form.

Requirements
There is no age or academic restriction for applicants. The LOTTE LEHMANN ACADEMY is also open to participants undergoing a fach change or wishing to intensively study new repertoire.

Participants should have a rigorous work ethic, be in the final stages of their formal education and be prepared emotionally, physically, technically and musically to embark on an operatic career.

Participants are expected to contribute positively to the mutually supportive, respectful and constructive environment that the Academy provides.

Application materials
Applicants are asked to provide:
a current resumé including a list of teachers, coaches and education, all with dates

two or three mp3 (or links to) arias indicative of their current vocal and technical estate,

two recommendations from teachers, coaches, or conductors they have regularly worked with,

a motivation statement about what they wish to accomplish at the Academy,

a repertoire list including complete roles and a selection of arias, duets and ensembles that they wish to work on and perform during the Academy.
Application procedure

Deadline
The deadline for applications is 31-march 2024. Applications will be considered in terms of artistic merit and available slots.

Invitation to participate in the Academy
Successful applicants will receive their invitation to participate in the LOTTE LEHMANN ACADEMY within two weeks after the official deadline.

Payment
The first 50% of the tuition fee for the LOTTE LEHMANN AKADEMIE is due by April 30. The balance is due by May 31.
METHODS OF PAYMENT
Exclusively by bank transfer
Please allow 3-5 days to effect the transfer!
LOTTE LEHMANN AKADEMIE/Stadt Perleberg
Sparkasse Prignitz
Account no. 1311 00 4463
BLZ 160 501 01 (required only for transfers within Germany)
IBAN: DE85 16050101 1311004463
BIC Code: WELADED1PRP
Reason for transfer: 2821 - your name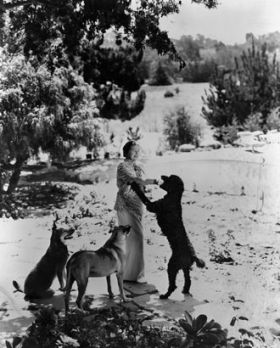 LOTTE LEHMANN AT SANTA BARBARA